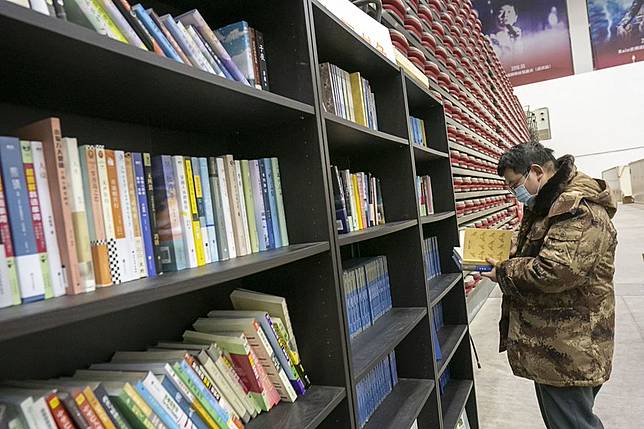 Libraries and bookstores have united to build 18 mini libraries in temporary hospitals in Wuhan, the epicentre of the Covid-19 outbreak, to lend "spiritual support" to patients there.The libraries, comprising rows of bookcases, have been installed in all temporary hospitals and six others yet to be opened, according to the culture and tourism department of Hubei province, where Wuhan is the provincial capital.
With the shortage of beds amid the outbreak, Wuhan has put into use 12 temporary hospitals converted from gyms, convention or exhibition centres.
The Hubei Provincial Library built eight of the libraries and contributed about 5,000 books, while the rest were constructed by local libraries and two bookstores. Books there were mainly in the genres of classic literature, health, popular science and psychology.
Liu Weicheng, a curator of the Hubei Provincial Library, said the books were expected to soothe the minds of patients living in an isolated ward environment.
The library said it had also launched an online library, with 80,000 digital books, 420,000 audio clips and 8,482 videos, to cover all makeshift hospitals and quarantine hotels. The service is also being promoted among families in quarantine.