Posts tagged 'Social Media'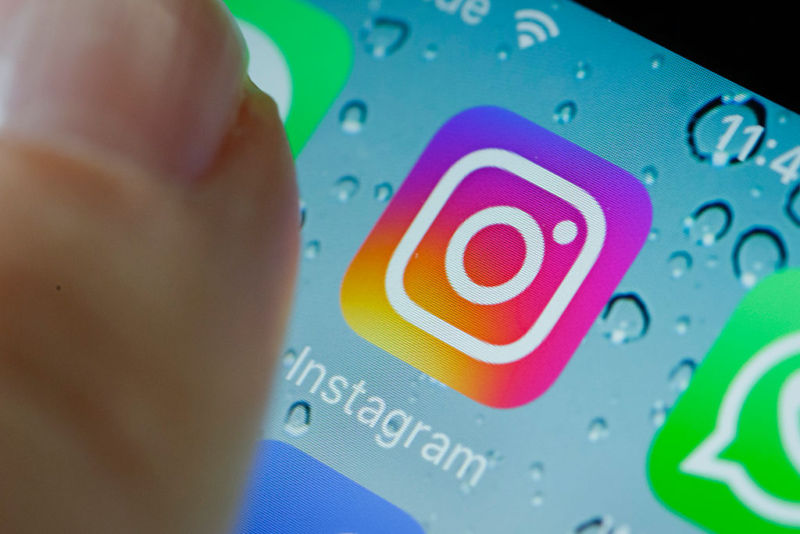 Instagram may soon add a new feature that keeps users in the app longer
 v 
The 12-to-24-year-olds, are flocking to Snapchat to escape their parents and grandparents. 
Facebook's struggle to retain young users is more severe than ever before. The social networking giant is losing users to Snapchat faster than ever. In 2018, Facebook is estimated to lose two million users aged 24 or below, while Snapchat is expected to gain 1.9 million in this age bracket, reveals a new forecast by eMarketer.
 In 2018, less than half of Americans aged between 12 and 17 will use Facebook at least once a month, says eMarketer. Facebook usage among under-12s will decline 9.3 percent, while the 12-to-17 and 18-to-24 age brackets will witness a 5 percent drop.
In the past, Facebook users who dropped out were migrating to Facebook-owned Instagram. But now, they are flocking to Snapchat.
Snapchat has refreshed its app to make it more user-friendly. It now has separate pages for brand stories, which makes it easier for users to spot content from their friends. eMarketer estimates that Snapchat will have more users than Instagram in the attractive 12-24 age bracket. 
In fact, Snapchat could even see increased interest from older groups now.
Debra Aho Williamson, Principal Analyst at eMarketer, said: "Snapchat could eventually experience more growth in older age groups, since it's redesigning its platform to be easier to use." 
Facebook's monthly user growth is now being driven by older groups. It is often the first taste of social media for the older populace. In some Western markets, Facebook has already been dubbed the social network for oldies, while Instagram and Snapchat are sought-after destinations for millennials. In fact, a lot of kids and adolescents are fleeing Facebook to escape their parents and grandparents.
 Snapchat is getting criticism that the new interface is difficult to navigate.
A new group called the Center for Humane Technology wants to reverse the trend of "the digital attention crisis" among young people.
The initial group of experts includes former Google ethicist Tristan Harris; former Facebook operations manager Sandy Parakilas; former Apple and Google communications executive Lynn Fox; former Facebook executive Dave Morin; Facebook "like" button creator Justin Rosenstein; early Facebook investor Roger McNamee; and technologist Renee DiResta.
Nonprofit media watchdog group Common Sense Media  is on an anti-tech addiction lobbying effort called The Truth About Tech. The ad campaign in 55,000 American public schools will aim to educate students, parents and teachers about the dangers of technology and social media induced depression.
"The Truth About Tech campaign isn't anti-tech, Common Sense founder and CEO Jim Steyer told Observer in an email. "It's for tech that's for kids. But there's plenty of evidence that tech is changing the nature of our interpersonal relationships, and it's time for a national conversation about that—among families, schools, and the industry."
Parents and mental health experts have called on tech companies to reduce marketing to children. YouTube Kids and Facebook's Messenger Kids have come under increased scrutiny in recent weeks.
Common Sense found that the average teenager uses online media nine hours per day, while tweens are exposed up to six hours a day.
Snapchat still dominates among teenagers, a core demographic that represents the future wave of internet consumers and what they care about. Some 79 percent of U.S. 13- to 18-year-olds surveyed said they have a Snapchat account, more than any other type of social media. Of that age group, 73 percent have an Instagram account, and just 57 percent say they are on Facebook.
While social media can provide you with publicity it can also bring pitfalls
Facebook has acknowledged that too much social media can be detrimental to a people's mental health.

The company is coming under increasing scrutiny about its impact on society.

A former Facebook exec recently said social networks are "destroying how society works."
 Facebook director of researcher David Finsberg and research scientist Moira Burke,  hypothesize that reading about others online might lead to negative social comparison,and perhaps even more so than offline, since people's posts are often more curated and flattering.
Facebook also cited research showing the positive impact of social media. "In sum, our research and other academic literature suggests that it's about how you use social media that matters when it comes to your well-being."
"In general, when people spend a lot of time passively consuming information — reading but not interacting with people — they report feeling worse afterward. In one experiment, University of Michigan students randomly assigned to read Facebook for 10 minutes were in a worse mood at the end of the day than students assigned to post or talk to friends on Facebook. A study from UC San Diego and Yale found that people who clicked on about four times as many links as the average person, or who liked twice as many posts, reported worse mental health than average in a survey. Though the causes aren't clear, researchers hypothesize that reading about others online might lead to negative social comparison — and perhaps even more so than offline, since people's posts are often more curated and flattering. Another theory is that the internet takes people away from social engagement in person."
But Facebook also counters this with evidence that engaging with others online "is linked to improvements in well-being," and that Facebook can have other positive impacts.
The US President's personal Twitter account (@realDonaldTrump) seemingly disappeared on Thursday, leading some to speculate he had finally been suspended after months of complaints from other users. For around two hours, clicking on the account saw the: "Sorry, that page doesn't exist!" error message, but the account has since been restored.
Trump's personal account, which has more than 41.7 million followers, is separate from his official @POTUS account, which is transferred to each President of the United States. The latter does not seem to have been affected.
In a tweet, confirming the temporay deactivation, the official Twitter Government account explained: "Earlier today @realdonaldtrump's account was inadvertently deactivated due to human error by a Twitter employee. The account was down for 11 minutes, and has since been restored. We are continuing to investigate and are taking steps to prevent this from happening again."
It later followed up with: "Through our investigation we have learned that this was done by a Twitter customer support employee who did this on the employee's last day. We are conducting a full internal review."
The surprising result of a survey of 1,006 employees and 307 senior managers conducted by staffing company OfficeTeam. Survey respondents were asked how appropriate it was to connect with co-workers on various social media platforms. It turns out that bosses and their employees have very different answers to this question.
When it comes to Facebook, 77 percent of employees thought it was either "very appropriate" or "somewhat appropriate" to be Facebook friends with your work colleagues, but only 49 percent of senior managers agreed. That disagreement carries over to other social media platforms. Sixty-one percent of employees thought it was fine to follow a co-worker on Twitter, but only 34 percent of bosses agreed. With Instagram, 56 percent of employees, but only 30 percent of bosses thought following a co-worker was appropriate. Interestingly, the one social platform bosses and employees seem to almost agree about is Snapchat, with 34 percent of employees thinking it was fine to connect with colleagues, and 26 percent of bosses thinking so too.
LinkedIn was not included in the OfficeTeam survey, but because it's a professional networking tool, few bosses will object to you connecting with coworkers there.