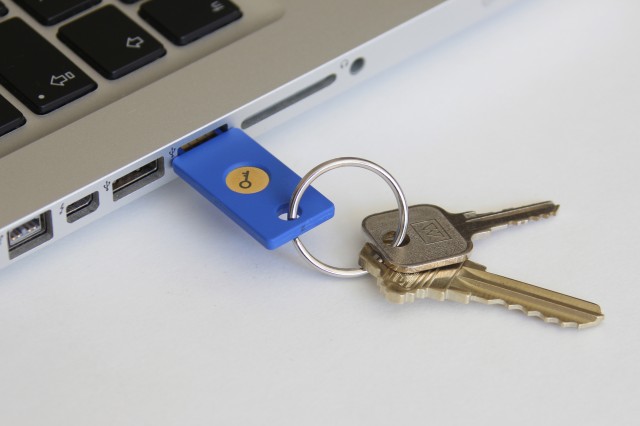 Google rolled out a new program a new program called Advanced Protection intended to provide a much higher account security to users of services like Gmail and Drive who are at a high risk of being targeted by phishers, hackers, and others seeking their personal data. The opt-in program makes Google services much less convenient to use, but it's built to prevent the sorts of breaches that have been making recent headlines.
Users who could benefit include journalists, politicians, and other public figures who may be running up against hostile actors with considerable resources—and also for private individuals in dangerous situations.
What's more, the Advanced Protection Program goes beyond digital two-factor authentication by requiring a physical security key in addition to your password to log in.  Facebook has offered something similar, and even video game company Blizzard has offered one to gamers who want to protect their World of Warcraft accounts for years. In this case, the security key is a USB stick or wireless Bluetooth device that works with FIDO Universal 2nd Factor (U2F). Google offers OAuth whitelisting and other features to enterprise customers that provide similar kinds of protection with greater control for administrators.