Posts tagged 'Science'
Designer pets" are already within reach; mice have been turned green. Beagles have been doubled in muscle mass. Pigs have been shrunk to the size of cocker spaniels with "designer fur." Woolly mammoths are being attempted.
Illustration: Chelsea Beck/GMG
They are predicting that half of the population with decent health care will–have eggs grown from human skin and fertilized with sperm, then have the entire genome of about 100 embryo samples sequenced, peruse the highlights, and pick the best model to implant.
traits could changed in a designer baby
Gender
Appearance
Intelligence
Disease
Personality
 Trait selection
Embryo screening involves a process called pre-implantation genetic diagnosis (PGD). Embryos are created by in-nitro fertilization and grown to the eight-cell stage, at which point one or two cells are removed. Scientists then examine the DNA of these cells for defects, and only normal embryos are replaced in the womb.
Three-parent baby
Three-parent babies are human offspring with three genetic parents, created through a specialized form of In vitro fertilization in which the future baby's mitochondrial DNA comes from a third party. The procedure is intended to prevent mitochondrial diseases including muscular dystrophy and some heart and liver conditions. 
Pros and Cons of Designer Babies
Pros
Reduces risk of genetic diseases
Reduces risk of inherited medical conditions
Keep pace with others doing it
Better chance the child will succeed in life
Better understanding of genetics
Increased life span
Can give a child genes that the parents do not carry
Prevent next generation of family from getting characteristics/diseases
Cons
Termination of embryos
Could create a gap in society
Possibility of damage to the gene pool
Baby has no choice in the matter
Genes often have more than one use
Geneticists are not perfect
Loss of Individuality
Other children in family could be affected by parent's decision
Only the rich can afford it
Some scientists disagreed over whether certain types of gene-editing would be important for helping patients, with one prominent researcher contending the technology would not often be needed, while another described dire current clinical needs for it. 
CRISPR is a powerful technology that allows editing—by way of replacing or repairing—of multiple genes at once in animal, plant and human cells. This biological tool could help unlock understanding of basic human biology and also help patients in need of medical care. However, This method has also sparked new ethical controversy.
Gene editing could include altering genes in one person—say to treat disease or make a cosmetic change—but, more controversially, it could also include making changes to the germ line that would then alter the genome for an individual's children, grandchildren and the following generations, with potentially unknown repercussions.
Next-Generation Batteries
The newest developments show that using sodium, zinc, and aluminum constructed batteries make the mini-grid a solid possibility for providing 24-7, reliable and clean energy to entire small rural towns.
2-D Materials
New materials such as Graphene are emerging and are going to change the world forever. Think about the Bronze Age…the Iron Age—these newest materials each contain a single layer of atoms and are two-dimensional. The potential positive impacts of evolving materials are limitless and bound only to the reach of scientists and how far they choose to push.
Autonomous Transportation
Self-driving cars are already in the here-and-now, but just how soon will  be helping to improve the lives of handicapped and elderly will change the quality of life for millions.
Personal AI
From your own personal robot assistant that can anticipate your every need and perform tasks at your whim, to entire AI environments—this could be affordable to everyone with the emerging availability of Open AI ecosystems.
NASA
On Aug. 21, the moon will slip between Earth and sun, casting a roughly 70-mile-wide shadow that will race across the United States from Oregon to South Carolina, Whereby  millions of Americans  will have a chance to enjoy — and study -spectacular event. This is the first coast-to-coast total solar eclipse in 99 years. It has been dubbed,  aka the "Great American Eclipse."
Watch a live NASA stream of the eclipse as it travels across the continental United States, calculate your view with our interactive eclipse map and get a virtual view in our eclipse simulator. While you wait, check out some of the Smithsonian Astrophysical Observatory's solar research and get even closer to the sun with near-live views from space.
The Apps
Eclipse Safari
is from the makers of Sky Safari, one of the leading astronomy programs for computers, tablets and smartphones. Sky Safari code also powers the same interactive map and planetarium view used by the
Smithsonian app
.
New York
Time
Phase
Direction
Altitude
1:23 pm 

Mon, Aug 21

Partial Eclipse begins 

The Moon touches the Sun's edge.

192°
60.7°
2:44 pm 

Mon, Aug 21

Maximum Eclipse 

Moon is closest to the center of the Sun.

226°
53.0°
4:00 pm 

Mon, Aug 21

Partial Eclipse ends 

The Moon leaves the Sun's edge.

247°
40.9°
Never look directly at the Sun. You can seriously hurt your eyes, and even go blind. Proper eye protection, like eclipse glasses or a Sun filter, is the only safe option. Sunglasses don't work.
According to NASA, the following materials should never be used to view a solar eclipse:
sunglasses of any kind

color film

medical X-ray film

smoked glass

floppy disks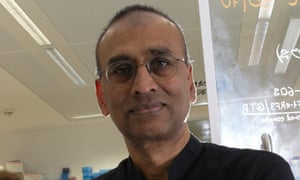 An international team of scientists, led by researchers at the Oregon Health and Science University, has used genetic engineering on human sperm and a pre-embryo. The group says is doing basic research to figure out if new forms of genetic engineering might be able to prevent or repair terrible hereditary diseases. Congress has banned federal funding for genetic engineering of sperm, eggs, pre-embryos or embryos. That means everything goes on in the private or philanthropic world here or overseas, without much guidance. It should be determined who should own the techniques for genetic engineering. Important patent fights are underway among the technology's inventors. Which means lots of money. is at stake. And that means it is time to talk about who gets to own what and charge what. Finally, human genetic engineering needs to be monitored closely: all experiments registered, all data reported on a public database and all outcomes — good and bad — made available to all scientists and anyone else tracking this area of research. Secrecy is the worst enemy that human genetic engineering could possibly have. Today we need to focus on who will own genetic engineering technology, how we can oversee what is being done with it and how safe it needs to be before it is used to try to prevent or fix a disease. Plenty to worry about.
Scientist say, Genome engineering technology offers unparalleled potential for modifying human and nonhuman genomes. In humans, it holds the promise of curing genetic disease, while in other organisms it provides methods to reshape the biosphere for the benefit of the environment and human societies. However, theses opportunities come unknown risks to human health and well-being.
An illustration of the CRISPR-Cas9 gene editing complex from Streptococcus pyogenes. The Cas9 nuclease protein uses a guide RNA sequence to cut DNA at a complementary site.
Science Photo Library/Getty Images
Indian origin Kashmiri doctor along with other scientists has developed genetically modified human embryos in the US. Led by prestigious Stanford University in the U.S., they raise public concerns that editing an embryo to fix a genetic disease, as was done this week, could be seen as "playing God" in an effort to create only the "best children" possible. This is also seen as a first step towards having "designer babies http:///2017/08/06/in-short-gene-editing-explained-in-thirty-seconds/
Scientist say CRISPR is good for eradicating disease.