Posts tagged 'Research'
A cubicle-free workplace without private offices is supposed to force employees to collaborate however  it does not
According to a new analysis of federal data, The United States can't afford librarians. Between 1999-2000 and 2015-16, U.S. public schools lost 19% of full-time equivalent school librarians, according to a School Library Journal article by researcher Keith Curry Lance that examined National Center for Education Statistics (NCES) data.
The shortage in public school librarian employment  has not recovered since 2008. Districts serving minorities have been hit the hardest. Among all the districts that have retained all their librarians since 2005, 75% are white, Education Week reports. On the other end of the scale, student populations in the 20 districts that lost the most librarians in the same time comprised 78% students of color.
In essence, while U.S. employment rates are back up in the wake of the Great Recession, the public school librarian sector has not rebounded, and the nation's collective failure to rebuild its public information infrastructure and minorities have been hit the hardest.
Some states suffered a more dramatic loss than the average. The number of librarians employed across Florida's 67 school districts has dropped by 27% since just 2005, according to a 2017 Herald Tribune article, leaving several districts without any librarians at all. In replacement, the Herald Tribune argues, paraprofessionals run libraries as media aides — a position that requires just a high school diploma and a certification, and which starts at $14.60 an hour. Librarians with masters' degrees, however, are often the first to go when budgets need to be cut.
Education Week's articles also argues that librarian's roles are being replaced by other, less qualified job titles: As public school librarians dwindled by 20%, schools saw an 11% rise in counselors, 19% boost in instructional aides, and a full 28% more school administrators.
Several recent studies have indicated that students suffer academically as a result: One nationwide study published in 2011 found signs that states' 4th grade reading scores dropped in correlation with their loss of librarians. A 2012 Colorado-specific study from the same researchers then followed up, finding a similar correlation in the opposite direction: "Schools that either maintained or gained an endorsed librarian between 2005 and 2011 tended to have more students scoring advanced in reading in 2011 and to have increased their performance more than schools that either lost their librarians or never had one," that study holds.
Driven by increases in cocaine, methamphetamine and marijuana, drug use by the American workforce remains at its highest rate in more than a decade, according to a new analysis released today by Quest Diagnostics (NYSE: DGX), the world's leading provider of diagnostic information services.
Cocaine positivity increases overall, jumps sharply in some areas
The positivity rate for cocaine increased for the fifth consecutive year in the general U.S. workforce across every specimen type. In urine testing, the most common drug test specimen type, the positivity rate for cocaine increased seven percent in the general U.S. workforce (0.28% in 2016 versus 0.30% in 2017). Year-over-year increases were also observed in the general U.S. workforce in oral fluid testing (up 16%) and hair testing (19%).
Methamphetamine positivity skyrockets in Midwest and South regions
An analysis of trends in the general U.S. workforce based on the four U.S. Census regions identified large increases of methamphetamine positivity rates. Between 2013 and 2017, methamphetamine positivity increased: 167 percent in the East North Central division of the Midwest (Illinois, Indiana, Michigan, Ohio, Wisconsin);160 percent in the East South Central division of the South (Alabama, Kentucky, Mississippi, Tennessee); 150 percent in the Middle Atlantic division of the Northeast (New Jersey, New York, Pennsylvania); and 140 percent in the South Atlantic division of the South (Delaware, District of Columbia, Florida, Georgia, Maryland, North Carolina, South Carolina, Virginia, West Virginia). The percentage increase in these four divisions ranged between nine percent and 25 percent between 2016 and 2017.
Prescription opiates continue decline in workforce testing data
"The depth of our large-scale analysis supports the possibility that efforts by policymakers, employers, and the medical community to decrease the availability of opioid prescriptions and curtail the opioid crisis is working to reduce their use, at least among the working public.
Nationally, the positivity rate for the combined U.S. workforce held steady
Marijuana positivity is up in states with new legalization statutes
Overall, marijuana positivity continued its five-year upward trajectory in urine testing for both the general U.S. workforce and the federally-mandated, safety-sensitive workforce. Marijuana positivity increased four percent in the general U.S. workforce (2.5% in 2016 versus 2.6% in 2017) and nearly eight percent in the safety-sensitive workforce (0.78% versus 0.84%).
Increases in positivity rates for marijuana in the general U.S. workforce were most striking in states that have enacted recreational use statues since 2016. Those states include: Nevada (43%), Massachusetts (14%) and California (11%).
Nationally, the positivity rate for opiates in the general U.S. workforce in urine drug testing declined 17 percent between 2016 and 2017 (0.47% versus 0.39%). More notably, oxycodones (oxycodone and/or oxymorphone) positivity declined 12 percent between 2016 and 2017 (0.69% vs. 0.61%), hydrocodone positivity declined 17 percent (0.81% vs. 0.67%); and hydromorphone positivity declined 22% (0.59% vs. 0.46%). Opiates other than codeine were at their lowest positivity rate in more than a decade.
Marijuana positivity is up in states with new legalization statutes
Overall, marijuana positivity continued its five-year upward trajectory in urine testing for both the general U.S. workforce and the federally-mandated, safety-sensitive workforce. Marijuana positivity increased four percent in the general U.S. workforce (2.5% in 2016 versus 2.6% in 2017) and nearly eight percent in the safety-sensitive workforce (0.78% versus 0.84%).
Increases in positivity rates for marijuana in the general U.S. workforce were most striking in states that have enacted recreational use statues since 2016. Those states include: Nevada (43%), Massachusetts (14%) and California (11%).
Workplace diversity certainly applies to race, gender and ethnicity, and also age. That's important because the 50-and-older segment of the labor force is getting bigger.
The law protecting older workers is clear and has been for a long time. The Age Discrimination in Employment Act of 1967 — the ADEA — protects applicants and employees who are 40 years old and up. The law states it's illegal:
In 1993, older workers made up about 11.6 percent of the workforce. That's going to hit 24.8 percent by 2024. By that time, the government says the workforce will be 164 million people strong. That includes about 41 million people 55 and older; 13 million of them are going to be 65 and older.
This is happening because many baby boomers, Americans born between 1946 and 1964, are healthier. They're living longer. They are better educated, which increases their likelihood of staying in the labor force.
Official data show that workers 55 and older make up at least a third of these occupations:
— Archivists and museum curators
— Bus drivers
— Clergy
— Jewelers and metal workers
— Lawmakers
— Medical transcriptionists
— Proofreaders
— Property managers
— Real estate brokers
— Tax preparers
— Travel agents
Older workers have a higher rate of self-employment than younger groups, allowing more flexibility.
The golden years are increasingly the "go-to-work years" for millions of older Americans.  — Sometimes by choice, sometimes out of necessity.
An algorithm tool developed by Purdue Polytechnic Institute faculty will help law enforcement filter out and focus on predators most likely to set up face-to-face meetings with under age victims.
The Chat Analysis Triage Tool (CATT) was presented last week by principal investigator Kathryn Seigfried-Spellar, assistant professor of computer and information technology, at the International Association of Law Enforcement Intelligence Analysts Conference in Anaheim, California.
CATT allows the officers to work through the volume of solicitations and use algorithms to examine the word usage and conversation patterns by a suspect. Seigfried-Spellar said data was taken from online conversations provided voluntarily by law enforcement around the country.
The project started as a result of a partnership with Ventura County Sheriff's Department in California.
Seigfried-Spellar said the research discovered tactics like self-disclosure is used early in a predator's talks with a potential victim.
Seigfried-Spellar worked in developing CATT with two co-principal investigators, associate professor Julia Taylor Rayz, who specializes in machine learning and natural language processing, and computer and information technology department head Marcus Rogers, who has an extensive background in digital forensics tool development.
CATT algorithms examine only the conversation factors and do not take the gender of either suspect or victim into consideration, at this time.
The project began with initial research done by Seigfried-Spellar and former Purdue professor Ming Ming Chiu. The exploratory study examined more than 4,300 messages in 107 online chat sessions involving arrested sex offenders, identifying different trends in word usage and self-disclosure by fantasy and contact sex offenders using statistical discourse analysis.
The trends determined through this research formed the basis for CATT. The research, "Detecting Contact vs. Fantasy Online Sexual Offenders in Chats with Minors: Statistical Discourse Analysis of Self-Disclosure and Emotion Words," has been accepted and will be published in the journal "Child Abuse and Neglect."
Initial plans are to turn the tool over to several law enforcement departments for a test run. Seigfried-Spellar said CATT could be handling data from active cases as early as the end of the year.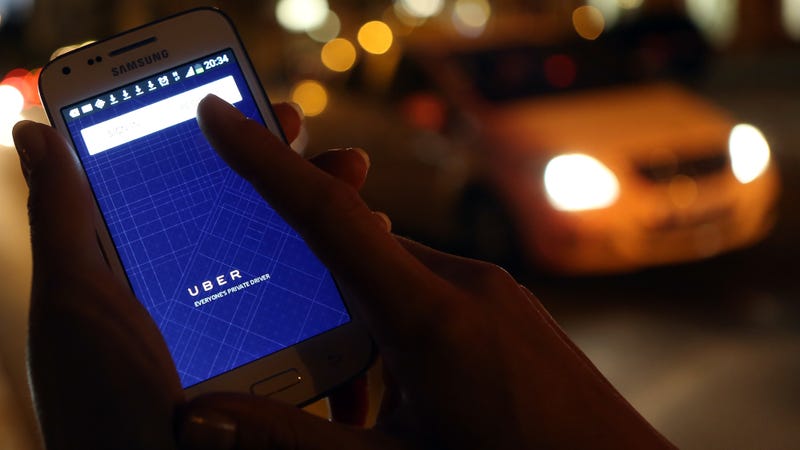 A research paper from MIT's Center for Energy and Environmental Policy Research compared a survey of over 1,100 drivers for Uber and Lyft with "detailed vehicle cost information" and found that 30 percent of the workforce is actually paying to work after vehicle expenses are taken into account. Overall, their findings reveal a bleak picture: The median profit for drivers came out to just $3.37 per hour before taxes.
 The researchers used data from Edmunds, Kelly Blue Book, and the Environmental Protection Agency to determine the cost of insurance, maintenance, gas, and depreciation for various vehicle models. Cross-referenced with drivers' self-reported revenue, mileage, and vehicle models, that information revealed discouraging results. Stephen Zoepf, a co-author of the paper, said "it's quite possible that drivers don't realize quite how much they are spending." He said that many drivers are effectively borrowing money against the value of their cars and subsidizing the ridesharing companies by working for low wages. When you combine that subsidy with the billions of dollars in venture capital that these companies are losing each year, Zoepf concludes that "this business model is not currently sustainable."
According to the working paper, 74 percent of drivers are earning less than the minimum wage in their states once these costs are included, with the average driver only pulling in $661 of profit per month. For those who are considering working for ride-hailing service, this data should make them cautious.
Those who already doing it should pay close attention to the paper's finding that the median profit is 29 cents per mile. The researchers say that drivers could possibly take advantage of the standard mileage deduction that tops out at 54 cents per mile and declare a loss on their taxes. So while ride share services are losing billions of dollars, billions more dollars of driver income may be mistakenly getting taxed. Meanwhile, other recent studies have found these companies are just making traffic worse.
Uber responded to the Guardian with the following statement:
While the paper is certainly attention grabbing, its methodology and findings are deeply flawed. We've reached out to the paper's authors to share our concerns and suggest ways we might work together to refine their approach.
It's worth noting that other studies have reported higher hourly income using different methodologies.
A spokesperson for Lyft responded and said: "Drivers are an integral part of Lyft's success. An ever-growing number of individuals around the country are using Lyft as a flexible way to earn income, and we will continue to engage with our driver community to help them succeed. We have not yet reviewed this study in detail, but an initial review shows some questionable assumptions."
Last year, Uber settled claims by the Federal Trade Commission that it misled drivers about the potential income they would make. Gizmodo obtained a letter sent by Uber's lawyers to the FTC where they argued that drivers were only earning less than the advertised rates because they chose not to drive enough.
University of Utah
Researchers at the University of Utah may have come up with a solution, that could potentially help save people's lives. What they have created is an alternate positioning system, accurate within the same distance as GPS, that can be incorporated into a boot or other piece of footwear, but doesn't rely on satellites to work.
A suite of sensors and circuits mounted to a boot can determine position with an accuracy of about 5 meters, indoors or out, without GPS.
The navigation system, installed in a very hefty prototype boot, could help rescue workers navigate inside buildings, and show firefighters where their team members are. It might also be integrated with virtual or augmented reality games. The Utah researchers presented their GPS-free navigation system on Tuesday at the International Solid-State Circuits Conference in San Francisco.