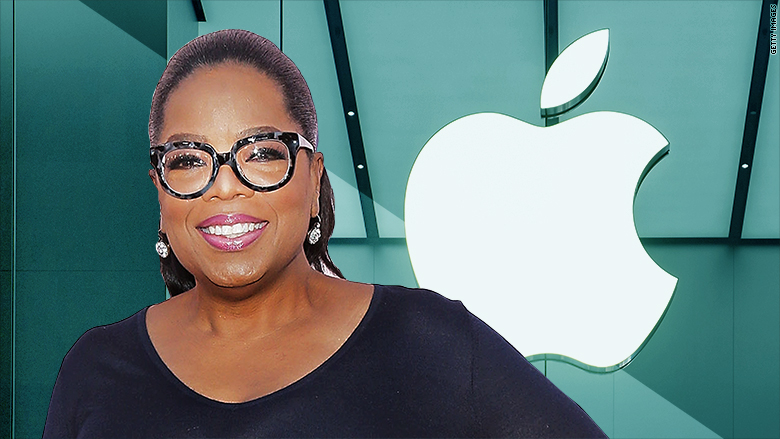 Apple has signed Oprah Winfrey to a multiyear deal for new original programs.
 Apple is now going head to head with the likes of Netflix and Amazon in a war for consumers' attention.
"Together, Winfrey and Apple will create original programs that embrace her incomparable ability to connect with audiences around the world," the company said in a statement Friday. "Winfrey's projects will be released as part of a lineup of original content from Apple."
Apple did not specify whether Winfrey would appear in any of the shows, but she is expected to have an on-screen role as a host and interviewer. The company also declined to discuss financial aspects of the deal.
Apple said the deal will not affect Winfrey's contract with OWN, the television network she launched in 2011. Winfrey recently extended her contract there through 2025.
Apple, Amazon and Netflix have been competing to lock-in producers, show runners and performers, and paying unprecedented sums to do so. Apple has made deals for more than a dozen shows with big names like Reese Witherspoon, Steven Spielberg, Octavia Spencer and Kevin Durant. 
Netflix recently signed former President Barack and former First Lady Michelle Obama in a multiyear deal that will see them producing and starring in original shows. Netflix also has a show hosted by David Letterman that features interviews with the world's biggest celebrities.