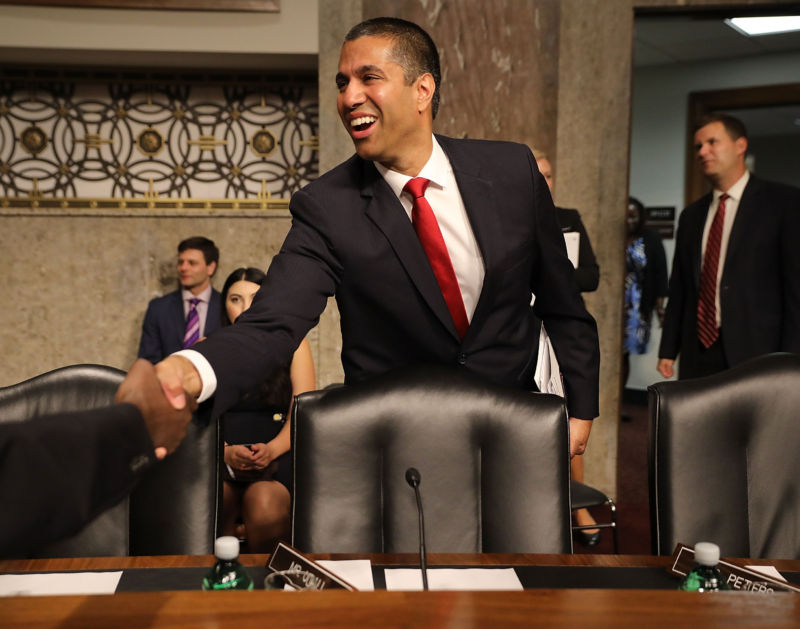 GettyImages: Chip Samodevilla
The Federal Communications Commission has voted to deregulate the broadband industry and eliminate net neutrality rules that prohibit Internet service providers from blocking and throttling Internet traffic.
The repeal of net neutrality rules came about a year ago when Donald Trump won the presidency and appointed Republican Ajit Pai to the FCC chairmanship. Pai and Republican Commissioners Michael O'Rielly and Brendan Carr provided the three votes necessary to overturn the net neutrality rules and the related "Title II" classification of broadband providers as common carriers.
Democrats Mignon Clyburn and Jessica Rosenworcel provided bitter dissents in today's 3-2 vote. Despite the partisan divide in government, polls show that majorities of both Democratic and Republican voters supported the rules, and net neutrality supporters protested outside the FCC headquarters before the vote.
Home Internet providers and mobile carriers will not be held by strict net neutrality rules. ISPs will be allowed to block or throttle Internet traffic, or offer priority to websites and online services in exchange for payment.  The Federal Trade Commission could punish ISPs if they make promises and then break them, but there's no requirement that the ISPs make the promises in the first place.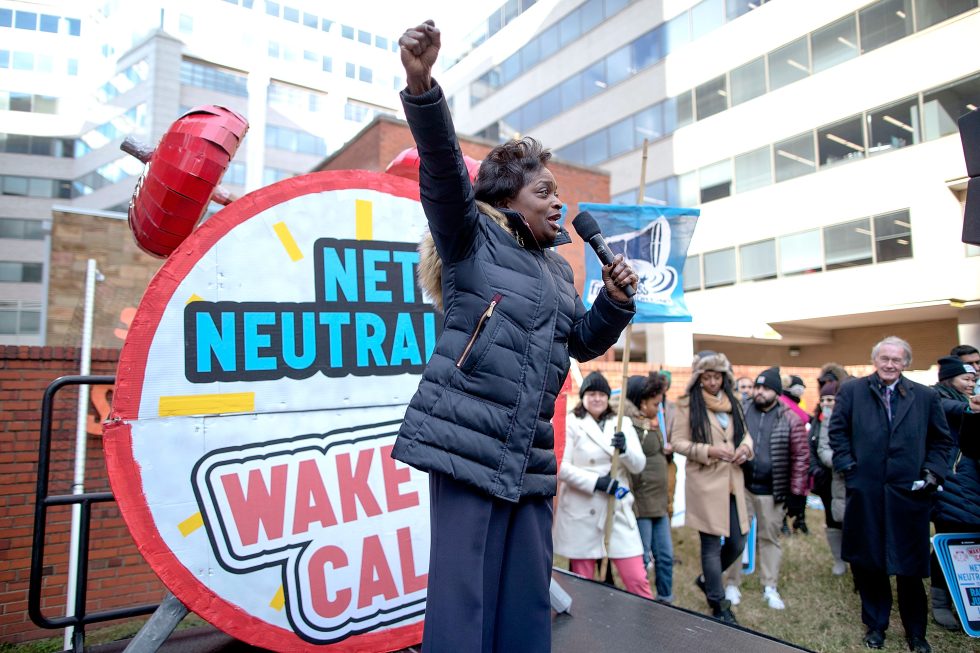 / FCC Commissioner Mignon Clyburn addresses protesters outside the Federal Communication Commission building to rally against the end of net neutrality rules on December 14, 2017 in Washington, DC.