Posts tagged 'Cuisine'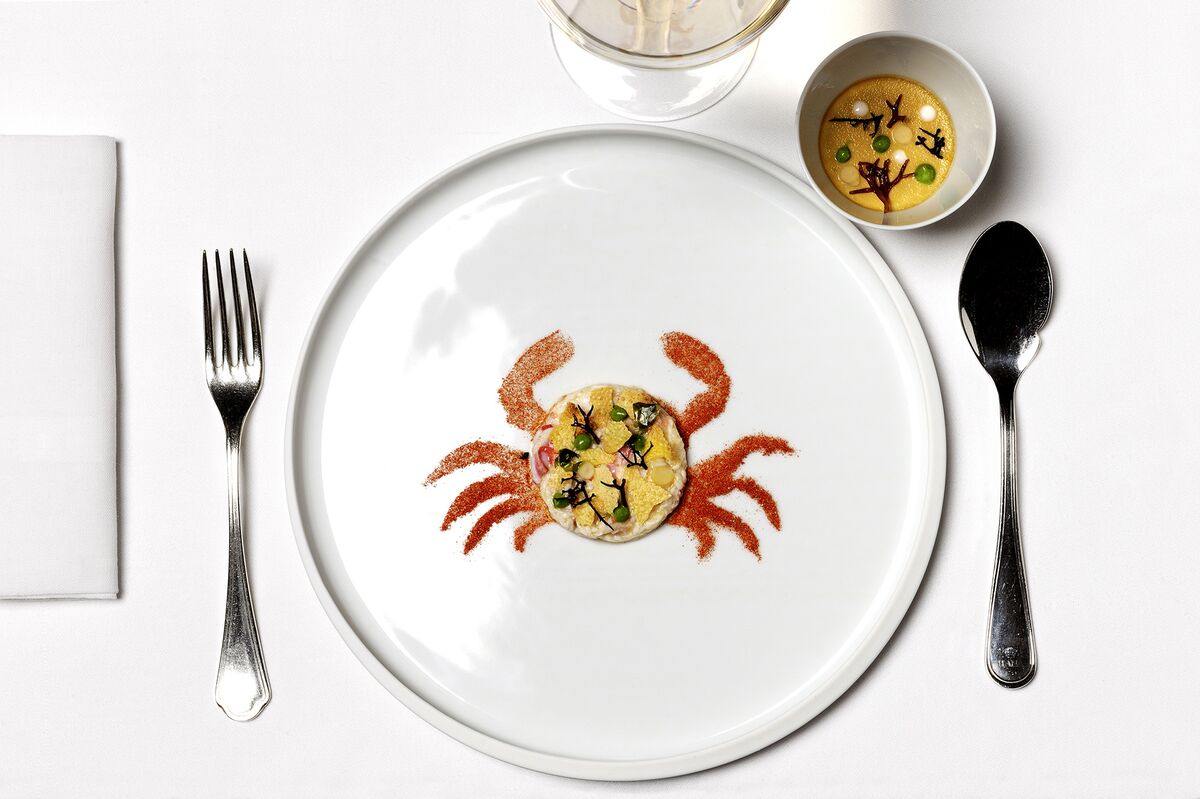 transparency
Fresh, natural and simple are the culinary words of the day. As consumers are taking a greater interest in ingredient lists of packaged food – the shorter the better, the more pronounceable the better – chefs and restaurateurs also look for minimally processed ingredients for their menus.
 grains
Quinoa is ubiquitous these days, but it's starting to cool off as a hot trend. Its cousins in the ancient grain family are picking up that heat, though. Amaranth, spelt, farro and sorghum may be coming soon to a grain bowl near you.
Vegetarian and vegan cuisines
After a few years on the rise among hot menu trends fueled by an increased focus on health and nutrition, vegan and vegetarian cuisines are becoming less trendy. They are not going anywhere, though, as they are gaining momentum as permanent features on restaurant menus. Simultaneously, veggie-centric cuisine continues to heat up, indicating that plant-focused diets are increasingly embraced by both chefs and consumers.
Underused meats are on the outs
Meat cuts like chicken feet, pig ears, tongue and oxtail had their moment in the sun as far as being trendy, but the skies are now partly cloudy. And speaking of underused proteins, insects continue to hold the number-one spot on the yesterday's news list in the What's Hot in 2017 report.
More Here
Qihui Guan age 63,  spends dozens of hours making the enormous soup-filled dumplings that are making New York foodies tremble with desire. "Demand is booming and we can't keep up! The response has been overwhelming," only  25 of them are cooked in a day and not a single one more. The soup filling takes eight hours to prepare, while the casing takes two. You can find excited New York couples waiting in line every day so that they too can take a selfie while sipping on the dumpling. And just one hour after opening, it's all sold out.Located in the East Village New york
Baum+Whiteman of Brooklyn NY creates high-profile restaurants around the world for hotels, restaurant companies, museums and other consumer destinations. Based in New York, their projects include the late Windows on the World and the magical Rainbow Room, and the world's first food courts. They have provided
Current trends 
Technology is dictating the dining experience. More restaurant companies experiment with tablets … letting guests order food and drink from their tables; play games while they're waiting; then pay with smartphones … meeting a waiter when an order is delivered, or when it's time for a refill from the bar, or for upselling desserts. Restaurants with reservations backlogs are inching toward tech-enabled pay-for-tables systems … with people buying "tickets" for dinner like seats on an airplane. Often non-refundable. Restaurants get paid before dinner; even before buying food … enhancing cash flow and cutting out excessive inventory because they've always got a guaranteed house-count.
New flavors, new products, radical mashups pour out of restaurants and food labs … and "authenticity" not happening.  Ugly root vegetables. Celery root, parsnips and kohlrabi are grabbing attention in restaurant kitchens … fried, mashed, pureed, gratineed; flavored with cured pork or smoked honey … humble themselves, replacing potatoes. Seaweed is becoming increasingly popular. Consumers recognize it as a packaged snack and as a California roll's wrapper. But chefs are adding it (often silently) to poaching broths, seafood sauces, even risotto, for its punch of umami and evanescent background flavor and dash of salinity. They're inspired by a sustainable sea-to-table ethos … and also by new-Nordic cooks searching for food under tree stumps and boulders. More than a dozen varieties tickle the fancy of locavore chefs.
Chefs and big restaurant chains are experimenting with piquant honey: habanero honey, jalapeno honey and ghost chili honey, ginger-citrus honey … going on chicken-and-waffles, whipped into butter, mixed into salad dressings, snuck into sauces. Same thing with jams and jellies. Revered Paulie Gee's in Brooklyn spreads its already hot sopressata pizza with chili honey, getting lots of press for its efforts.
Health-crazed consumers gorge on fruit-flavored, yogurt unaware that they're buying candy-level calories. Now comes vegetable yogurt . After launching flavors such as butternut squash, beet, carrot, and tomato, the Barber brothers, Dan and David, are being scrutinized by big yogurt manufacturers. A yogurt bar in Murray's Cheese store in New York offers tomato yogurt and kimchee yogurt. Chobani, the biz's big gorilla, has a cafe in SoHo … offering yogurt topped with hummus (see below), chickpeas, zaatar and olive oil; with spinach and garlic dip; and cucumber, olive oil and mint leaves. Such combos are standard in the Middle East; in the US this is a New York phenom since most of the country's thickened yogurt is made there … but it'll spread.
Google says that hummus has out-trended salsa, no small thing since salsa dethroned ketchup. The chick pea dip has become so Americanized … which means piled with flavorings … that the Subway is testing it as a no-meat option for its sandwiches. Another trend- they're putting pork on just about everything. Drinks at trendy bars include beer with a bunch of sauces and spices.
Japanese snack foods; becoming popular. Shrimp-and-Mayonnaise or Avocado-Cheese Doritos; Lay's Hot & Sour Fish Soup Potato Chips; KFC's salty ginger-chicken chips; Pepsi-flavored Cheetos. Someone's making anchovy-garlic chips … which gets you halfway to Caesar salad. Kirin is selling Salt & Fruit beverages, a combination of rock salt and fruit juices.
Toast is no longer just plain toast in some upscale restaurants. "Hand-crafted 12-grain bread sliced to order and bronzed over an oak fire, then spread with organic beach plum jelly harvested by genuine hipsters and topped with pink Himalayan sea salt ground a la minute". Toast Ballard in Seattle has 13 offerings; Sqirl in LA gets $7 for Burnt Brioche Toast with house ricotta and seasonal jam. Perhaps the most Instagrammable is mashed avocado toast … NYC Cafe Gitane's version with avocado, lemon juice, olive oil, chili flakes on a slice of seven grain toast is $7.25.
Adult Shakes- Ice cream & Liquor- Del Frisco in Atlanta offers walnut liqueur, creme de cacao and vanilla ice cream; Red Robin recently unleashed a bevy of shakes spiked with the likes of Blue Moon, Irish Cream, and a beer shake with stout and Irish whiskey. On a health food kick? Freestyle Cuisine in Lake Placid will sell you a shake blending avocado, vanilla ice cream, tequila and fresh lime.  Aging boomers and skeptical millennials alike are seeking drinks that seem  healthy and abandoning colas
…Little packets of flavor enhancers that fit in your purse now allow you to make everything edible taste like an exaggerated raspberry or a peach bellini. House-made soft drinks are hot among indie restaurants, slower elsewhere.  Mexican roadside joints in the southwest are making ton of money selling "aguas fresca" … basically DIY water and ice drinks with a large doses of fresh fruit and flowers. And watch Taco Bell as it tries to do to, or for, beverages what it did with doritos
Restaurant technology is booming as savvy consumers continue to expect more from their favorite eateries, and restaurateurs strive to plug into new advancements. Communication is key, whether between customers and staff, or behind the scenes, and many of the new restaurant technologies address that priority.  In an industry that has been slow to embrace modern technology, many establishments are stepping up to make the most of cutting-edge restaurant technology.Restaurant technology that improves customer service is one of the biggest trends. Finding ways to incorporate mobile app technology into the restaurant experience is a hot topic. Netpage Unlimited( NPU) is an on-location, organization-wide, web-based messaging solution. More than a wireless paging system, this solution enables easy communication with customers and staff through texting, pagers, and emails. This system enables restaurants to manage a wait list, delegate staff responsibilities, provide real-time data to management, and more, all from a central command station.