Thursday evening, the city council in Plattsburgh, New York unanimously voted to impose an 18-month ban on Bitcoin mining in the city.
Mining is the extremely energy-intensive computational process that secures the Bitcoin blockchain and rewards miners with bitcoins. The Bitcoin ban was proposed by Plattsburgh Mayor Colin Read earlier this month after local residents began complaing about wildly inflated electricity bills in January. The ban affects only new commercial Bitcoin operations and will not affect companies that are already
Most cryptocurrencies require a "mining" process in which servers are used to guess the solution to a complex equation—the computer that gets the answer gets the newly minted coin. It takes a lot of electricity to be a miner, and the ones who are successful tend to use a large network of mining rigs. To cut down on their energy expenses, miners have flocked to cities with cheap power and we're just beginning to learn what cost that brings for the municipalities themselves.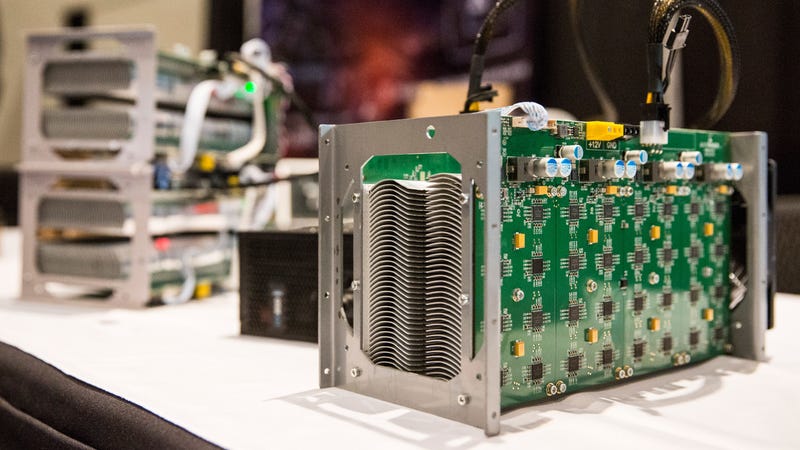 Photo: Getty