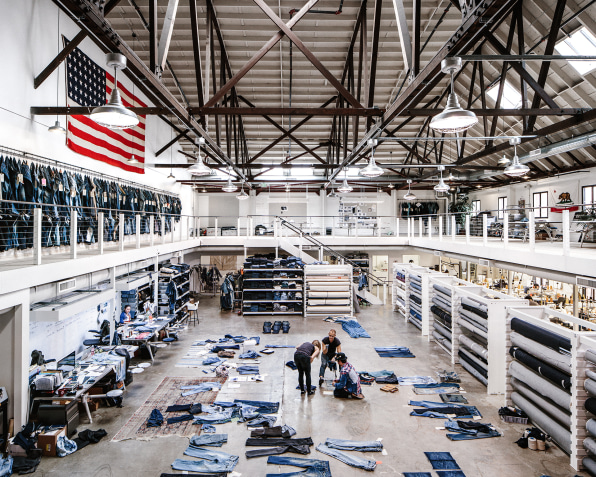 They now have a new laser technology that will, in a snap, do what now takes much longer. The breakthrough uses infrared light to etch off a very fine layer of the indigo and cotton from a pair of jeans, creating the same kind of faded finishes and tears in 90 seconds flat.
This new tech, which Sights will automate many new aspects of the company's denim-making process, from the design and prototyping to the manufacturing, to catering to consumer demand.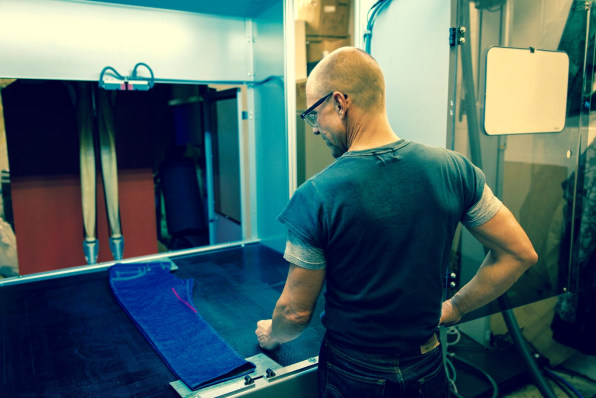 [Photo: courtesy of Levi's]
The company employs 13,500 workers around the world—not including those that work in third-party factories. Levi's jeans are sold at 50,000 retailers in 110 countries. This will will mean retraining hundreds of people and changing the time it takes to get products to stores. But by introducing these laser-wielding robots into Levi's factories around the world, it has the potential to eliminate many repetitive, dangerous tasks that are an everyday part of the job for denim workers.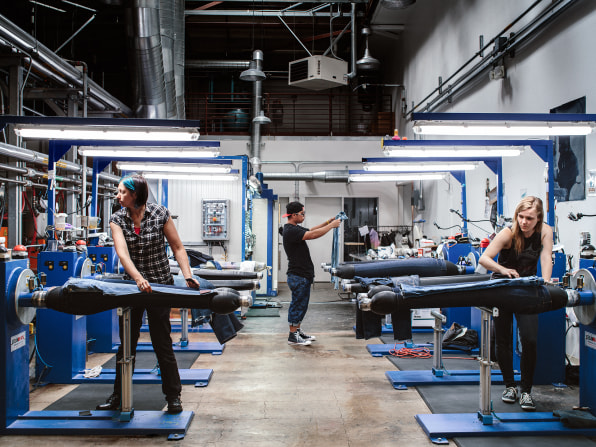 [Photo: courtesy of Levi's]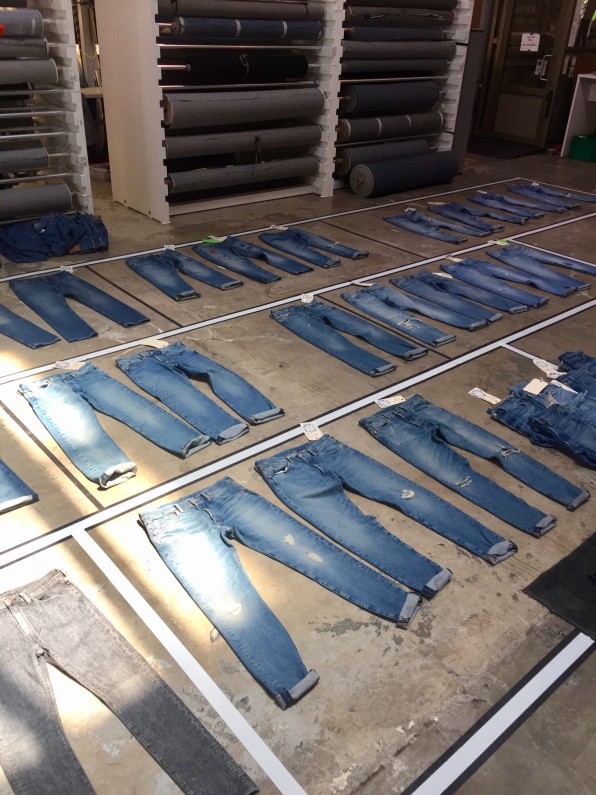 [Photo: courtesy of Levi's]
Between 80 and 100 billion never-worn garments are sent to landfills globally every year. This new technology will shift our model from 'sell what you make' to 'make what you sell,' which will absolutely improve their overall inventory health.