Facebook's redesigned site is supposed to make it easier for users to send private messages and not post many public messages. Messenger is also getting end-to-end encryption to stop eavesdroppers in their tracks, but the feature isn't coming any time soon.
An all-new Facebook interface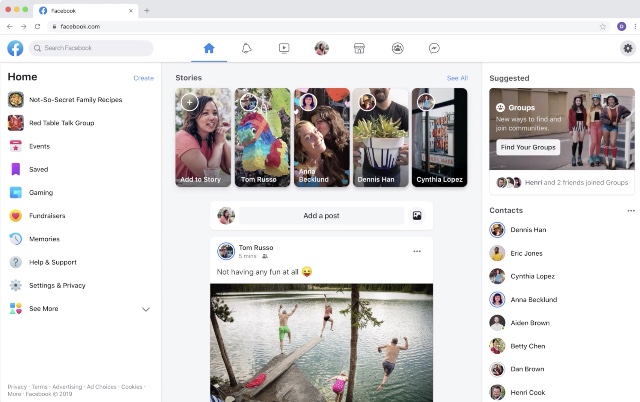 The updates make Facebook much easier to navigate, particularly for groups and messages, which are much more prominent. It's part of a new focus on private conversations: encouraging friends, families, and individuals with shared interests to chat in private groups or messages rather than posting everything publicly.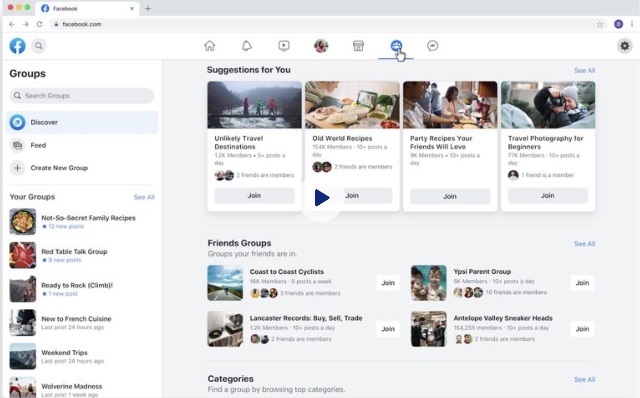 The company is rolling out a new AI to moderate the site. The AI uses what's called "self-supervised learning" to quickly find hate speech, scams, abuse, violence, fake accounts, bullying, and other bad behavior. This kind of content can be anything from mildly unpleasant to outright dangerous, and it's great that Facebook is looking for solutions to get rid of it.
Facebook app updates are live now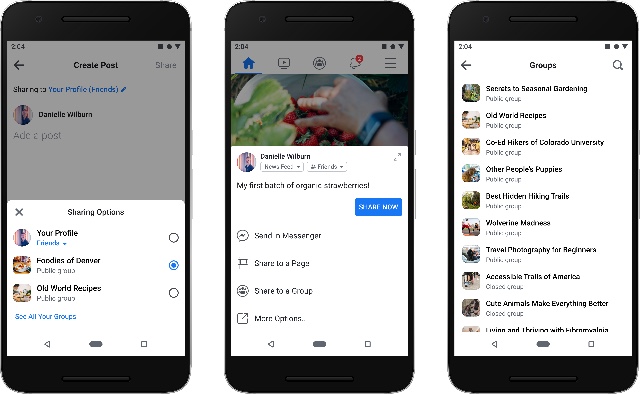 The Facebook app and Messenger app have both been updated with a similar design. Both have a streamlined new interface with a simple row of tabs along the bottom of the screen to quickly navigate. Like the Facebook website, the Facebook app has a bigger focus on private groups, making it easier to find and browse groups, as well as chat and share in groups
Make friends and find dates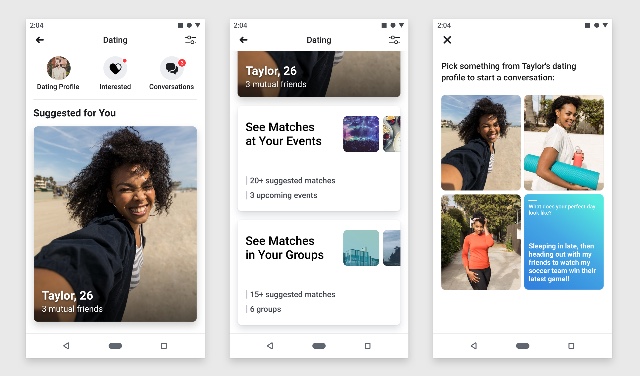 The site is adding a Meet New Friends feature that suggests people you might get along with based on shared interests, groups, or location. If you want to meet people through Facebook, you'll have to turn the feature on and you'll only see people who have also turned it on.
If you're looking for more than friends, there's also Facebook Dating. It's very similar to Meet New Friends: you'll have to enable it manually, and you'll only see other users who have enabled it. To use it, you'll have to create a dating profile, but don't worry, because it won't be part of your public profile.
A feature called Secret Crush rounds out Facebook's suite of friend-finding features. This lets you select up to nine friends that you have a secret crush on, and if they also select you, your crush will be revealed.
If you aren't interested in finding friends (or dates), these new features won't be enabled by default, so they're easy to ignore. Whether you're interested in Facebook Dating or not, updates to the Facebook apps and websites make them much easier to use. If you use Facebook, there's something you'll like in this overhaul — so update your apps and check it out!