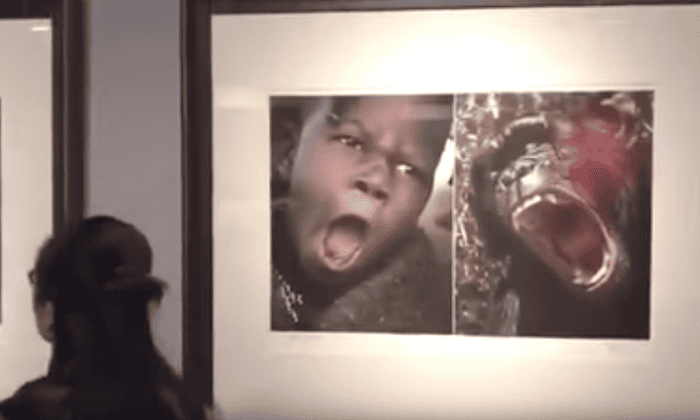 Racist Museum In China
A museum in China has removed an exhibit this week that showcased photographs of animals with portraits of black Africans, sparking complaints of racism.
The exhibit titled This Is Africa at the Hubei Provincial Museum in the city of Wuhan displayed a series of diptychs, each one containing a photo of an African person paired with the face of an animal. In a particularly striking example, a child with his mouth wide open was paired with a gorilla and other works included baboons and cheetahs.
The curator said exhibit was eventually removed after complaints by Africans, including some living in China, All the photographs were taken by Yu Huiping, a construction magnate who has traveled to Africa more than 20 times, has previously won awards for his work and is vice-chairman of the Hubei Photographers Association.
About 92% of the population belongs to the dominant Han ethnicity and ethnic minorities mostly live in the sporadically populated far west of the country. African countries are increasingly important trading partners, but cultural stereotypes dominate Chinese popular discourse on the continent.