The FBI say, many toys sporting cloud-backed features such as speech recognition or online content hosting "could put the privacy and safety of children at risk due to the large amount of personal information that may be unwittingly disclosed.
"Security safeguards for these toys can be overlooked in the rush to market them and to make them easy to use," the FBI warns. "Consumers should perform online research of these products for any known issues that have been identified by security researchers or in consumer reports."
This comes after a number of kids' toys were found to be indirectly spying on kids by collecting and storing data, including audio conversations and personal information, without parents' knowledge.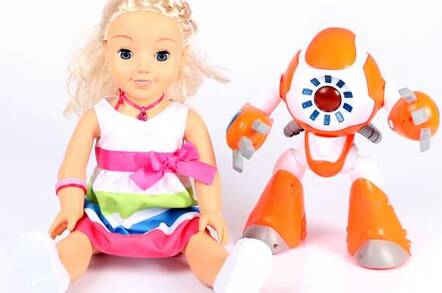 Germany's Federal Network Agency, or Bundesnetzagentur, has banned Genesis Toys' Cayla doll as an illegal surveillance device.