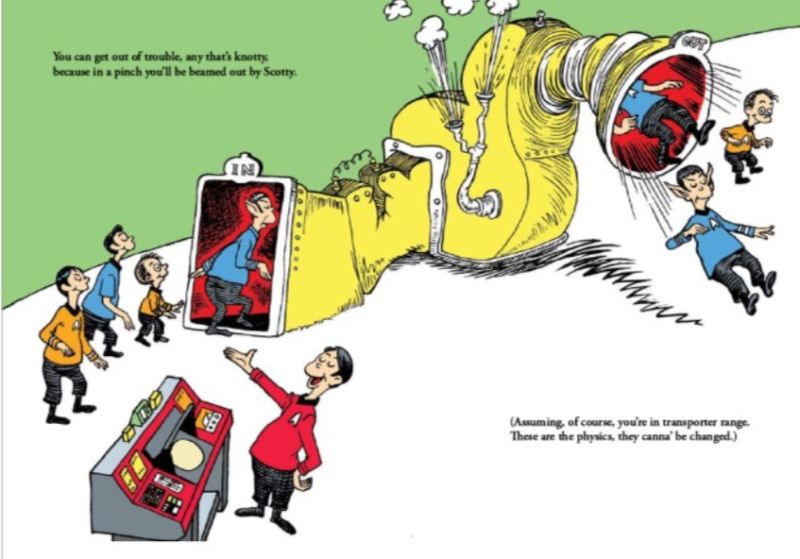 A judge has allowed a lawsuit to move forward against the creators of
Oh, the Places You'll Boldly Go!
—a nearly page-for-page remix of the Dr. Seuss classic
Oh, the Places You'll Go! and Star Trek.
This decision reverses an earlier ruling.After receiving a new court filing, US District Judge Janis Sammartino found that ComicMix, the company behind the new work, could not so easily have the case dismissed.
The new book originally raised tens of thousands of dollars on Kick starter before being taken down in October 2016. A lawsuit ensued soon after. Dr. Seuss Enterprises v. Comic Mix LLC, which was filed in federal court in San Diego in November 2016. Dr. Seuss Enterprises (DSE) represents the works of the now-deceased but still iconic children's book author, Theodor Geisel.
DSE argued that ComicMix's new mashup infringed on its intellectual property rights, while ComicMix argued that it was allowed under the fair use doctrine of American copyright law. That notion allows for certain remixes to be created and sold under certain conditions without violating the original copyright.