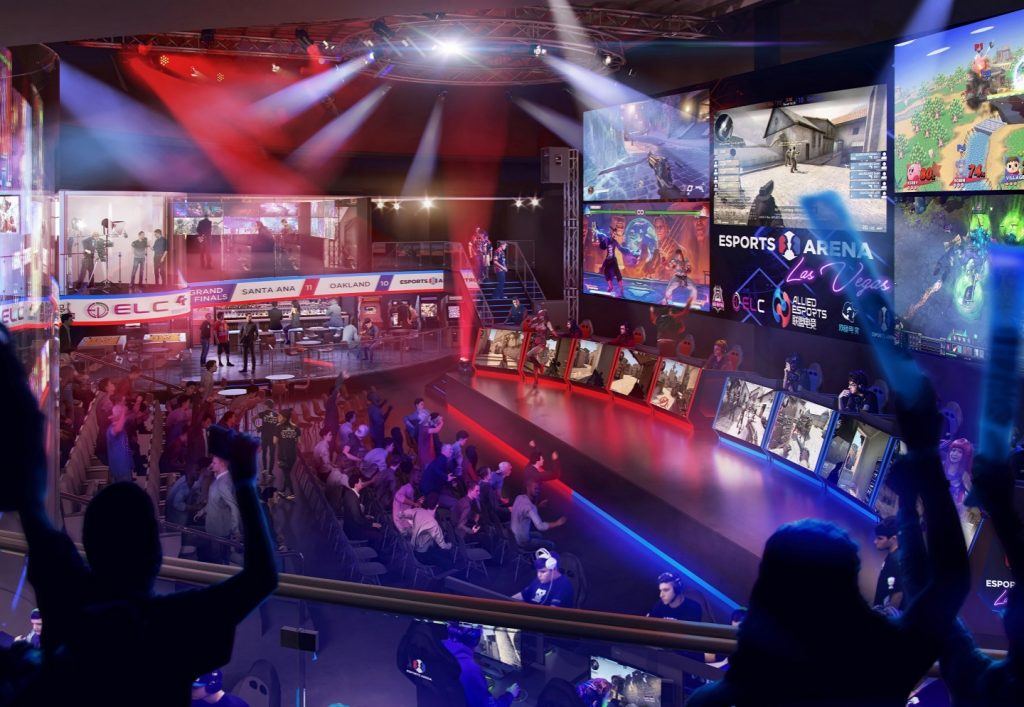 The Luxor is remodeling its now-defunct nightclub LAX into an esports arena. The goal is to pull in a younger demographic, not as enchanted by traditional slot machines as their parents. (Image: YSW Design and Architecture)
The Luxor has entered into a deal with Allied Esports and Esports Arena to build a dedicated venue for gamers at the now closed LAX nightclub. The 30,000-square-foot space will have a multi-level arena complete with competition stage, LED video wall, telescopic seating, daily gaming stations, a customized food and beverage offering, and a state-of-the-art streaming and television-quality production studio.
Future of Gaming
Esports is expected to grow globally by 20 percent this year, to 258 million, while the industry's revenues are expected to top $1 billion, according to a February report by New York-based SuperData Research.
Gaming executives continue to search for ways to attract younger patrons to their casinos. The 21-35 demographic has little interest in slot machines or table games and craves something a little more interactive.
Skill-based video games have been popping up in casinos both in Las Vegas and Atlantic City. The machines are similar to Xbox and PS4, that many millenials grew up playing, and this provides a bridge between that entertainment and devices found on the casino floor.
As evidence of its wild fire growth, gamers from across the US recently competed in front of a sold-out crowd of 3,100 on the campus of University of Nevada, Las Vegas (UNLV) for the chance to win free college tuition, playing in an event called Heroes of the Dorm.
Already one facility has opened in Sin City, making its debut in March in the downtown area. Millennial Esports is the operator of the 15,000-square-foot business that can seat up to 800 in the hall, contains 250 stadium-style seats in the main space, and is open 24 hours a day, 365 days a year.
Just as Yankee Stadium, Madison Square Garden and Wembley Stadium are considered their sports' most aspirational venues by players and fans alike, Esports Arena Las Vegas will be the iconic destination in esports and complement the city's incredible appeal, attracting video gaming competitors and fans from around the world."
Last month, the MGM Grand opened a smaller concept at Level Up skill-gaming entertainment lounge. The indoor golf suite, Golfstream has a putting surface and screen for hitting balls that measure driving distance and closest to the pin.