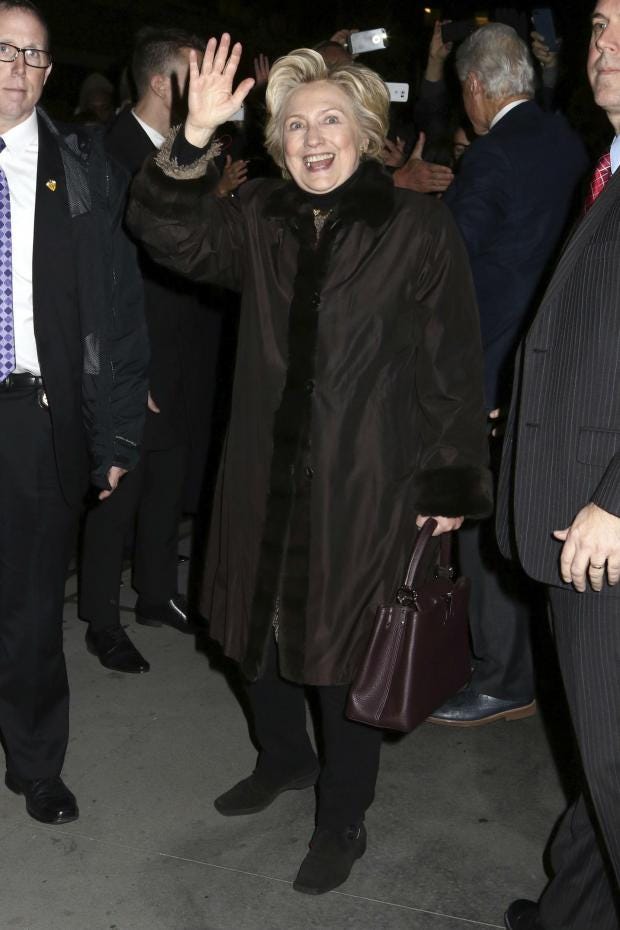 AP
It is being billed as a series of essays about the highs and lows of her career including the 2016 presidential race.  Aside from writing books and accepting more highly-paid speaking gigs, it has been rumored that Ms Clinton plans a TV talk show.  Speaking engagements are starting to multiply. She'll be at the LGBT Community Centre in New York in April and Wellesley College, her alma mater, in May. 
Multimillion-dollar post-White House literary contracts are expected after each four to eight-year term, and despite her recent loss, Clinton's advance is still expected to be massive, though financial terms have not been disclosed.
The Clintons have already earned well over $23 million cumulative for previous books. Bill Clinton collected a $15 million advance for his post-presidency memoir, My Life, and the then-Senator Clinton obtained an $8 million book deal with Simon & Schuster for her own memoir. Also on her 2017 schedule, she'll return to paid speaking with the Harry Walker Agency, the speakers bureau with whom she had a previous relationship after stepping down in 2013 as secretary of state.