The Following survivalist Apps are said to get you out of serious situations. These are the apps you should keep installed in case of emergency.
Red Panic Button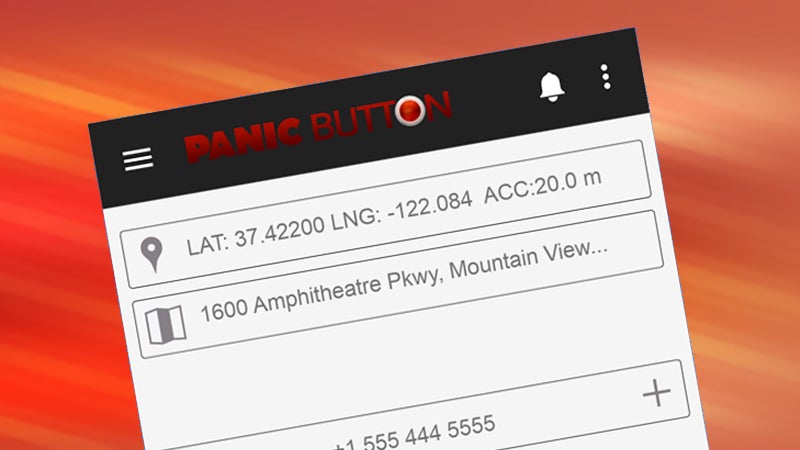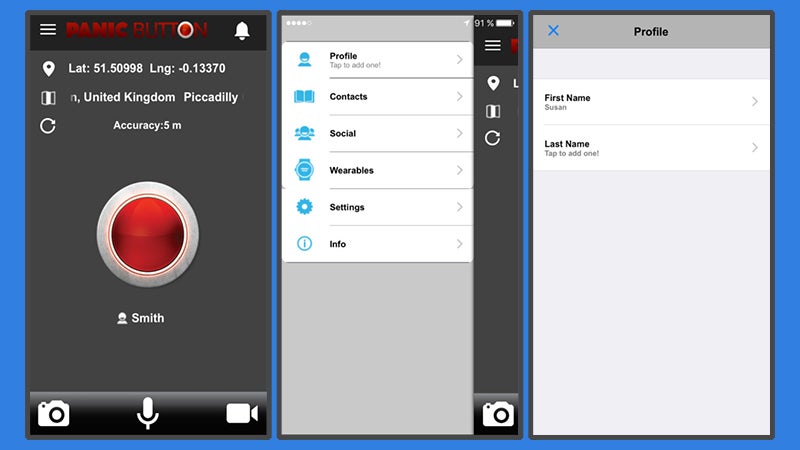 You hit the panic button and a message goes out to the emergency contacts you've specified in advance, together with a link to your current location. The paid upgrade also enables emergency services calling capability.
Red Panic Button (freemium) for Android and iOS
First Aid by American Red Cross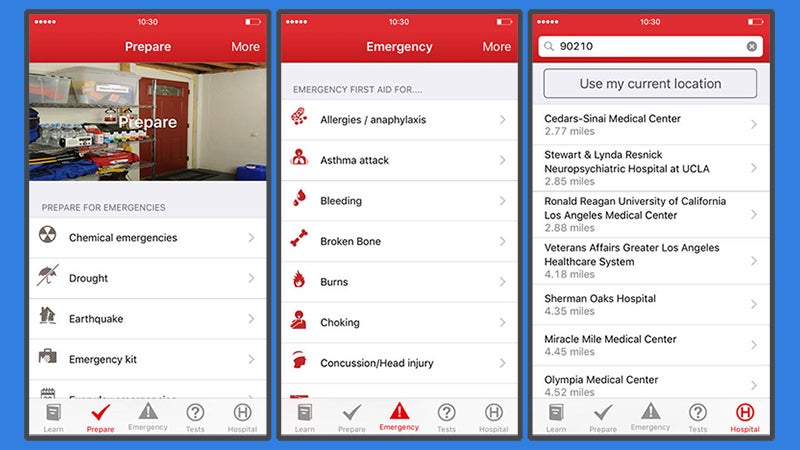 This First Aid app can help, giving detailed guidance for all kinds of problems, from asthma to a heart attack, and you can also call up the address of the closest medical center from inside the app itself.You can call 911 from inside the app as well and access various other handy resources.
SafeTrek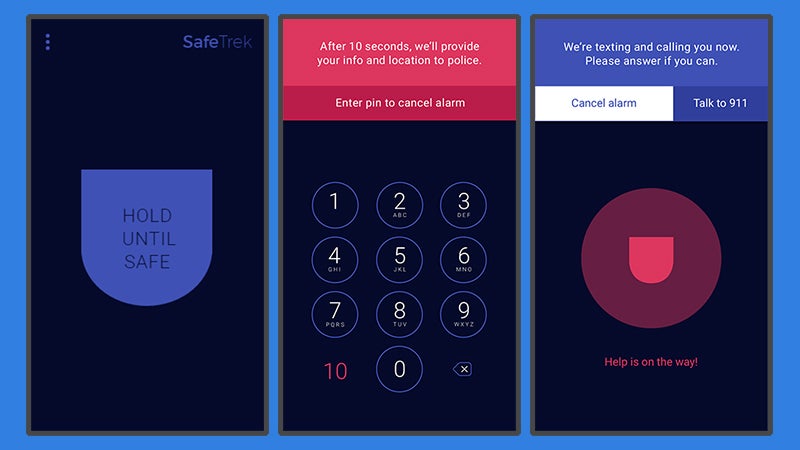 You hold down the blue button if you feel vulnerable, then let go and enter a PIN when you've reached safety. If the PIN isn't entered when the software button is released, then the app sends out an alert.The alert is sent to the local police who will be on their way using the location info provided by your phone—you don't need to do anything else. The only downside is there's a monthly subscription fee of $2.99 (or $29.99/year), but you can try it for free for 30 days.
SafeTrek ($2.99/month) for Android and iOS
FEMA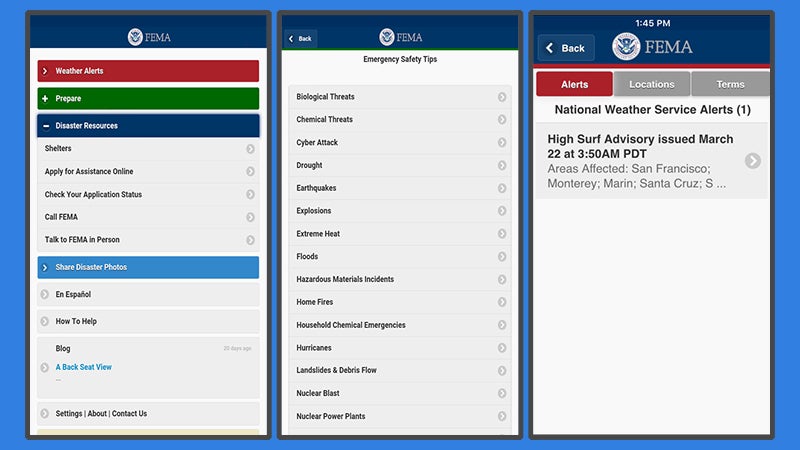 Life360 Family Locator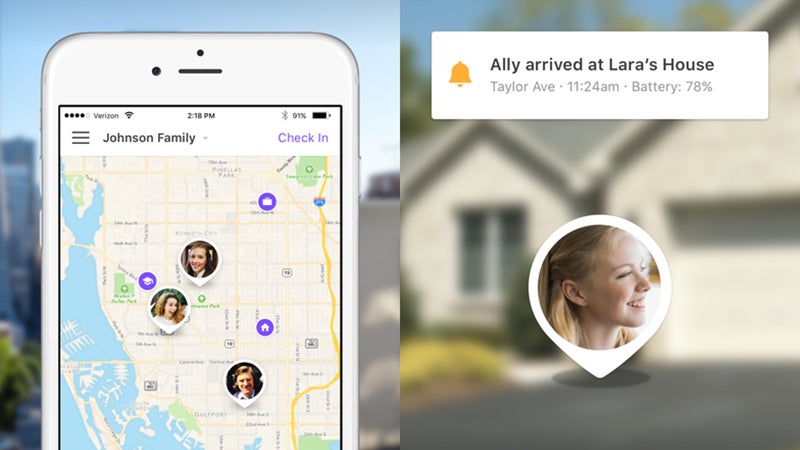 There's a Panic Alert feature built into the app that will take care of messaging the friends and family you choose via voicemail, email and notifications if you should get into trouble. The people you alert will also be able to see your last known location on a map.
Life360 Family Locator (free) for Android and iOS
SAS Survival Guide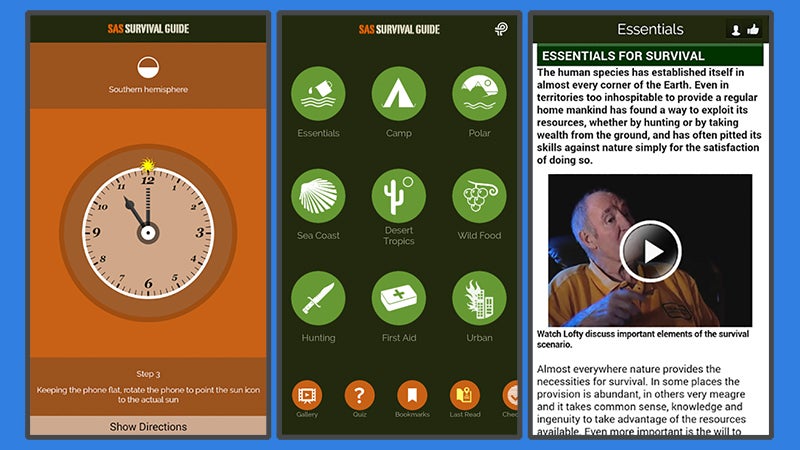 No matter what life throws at you, this app can help. Adapted from the book written by a British SAS instructor, it covers just about every scenario imaginable when it comes to survival, from the berries you can eat to the knots you need to tie to the dangers to look out for.
SAS Survival Guide ($5.99) for Android and iOS